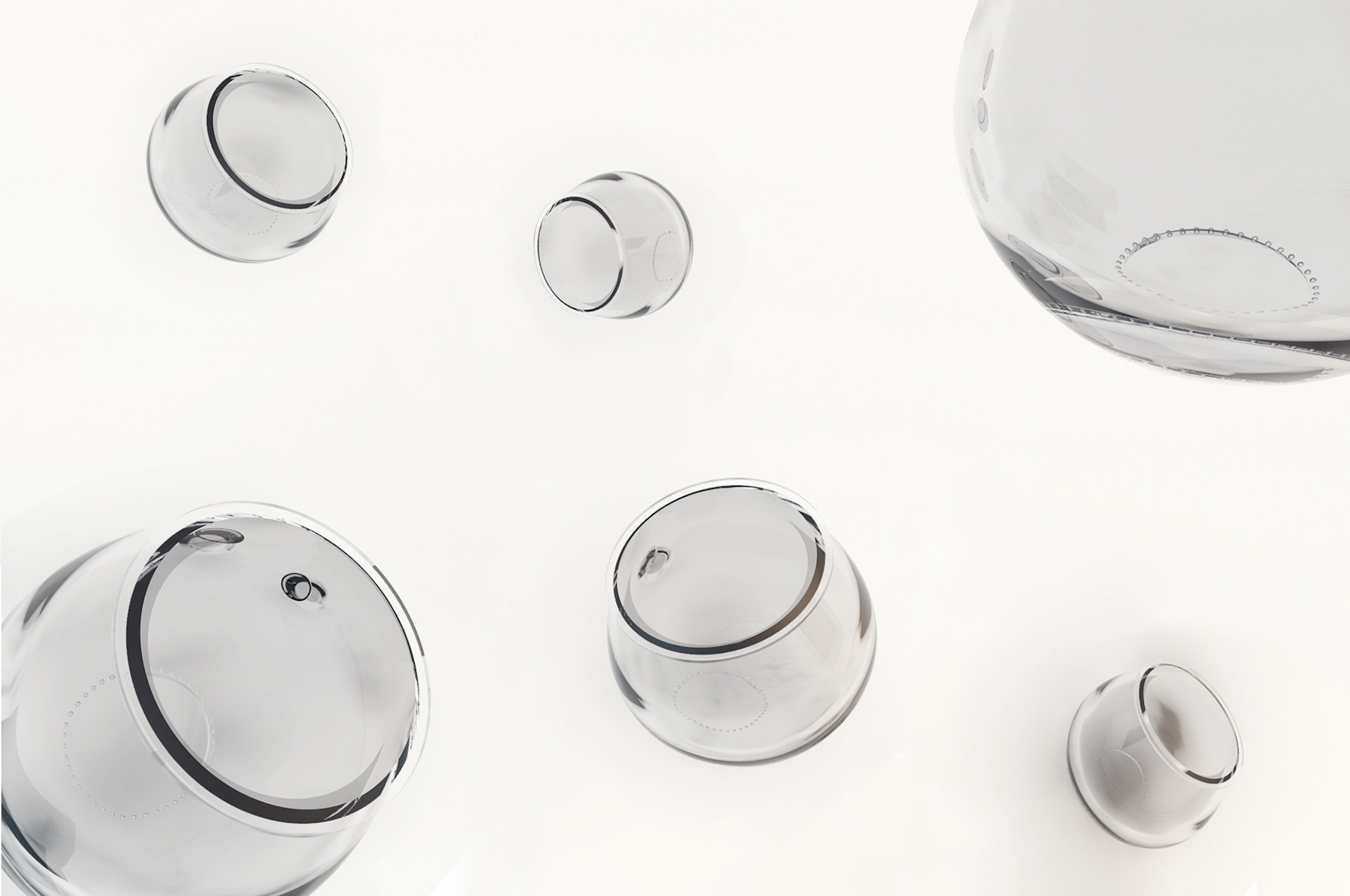 Packaging · Concept design
CONCEPT

· DESIGN · RENDER
VERALLIA DESIGN AWARDS  2019. 
Bubbles is a new packaging concept thought to contain different types of desserts (ice cream, yoghurt etc.) Its shape makes it a very distinguishable as well as ergonomic package. The curves fit perfectly on the hand and the titled mouth allows the user to have a pleasant consumption experience, since it follows the gesture they will do when introducing the spoon.
It's 
completely
 made out of glass making it a perfect candidate to replace the plastic containers that are currently used to package the products mentioned before.