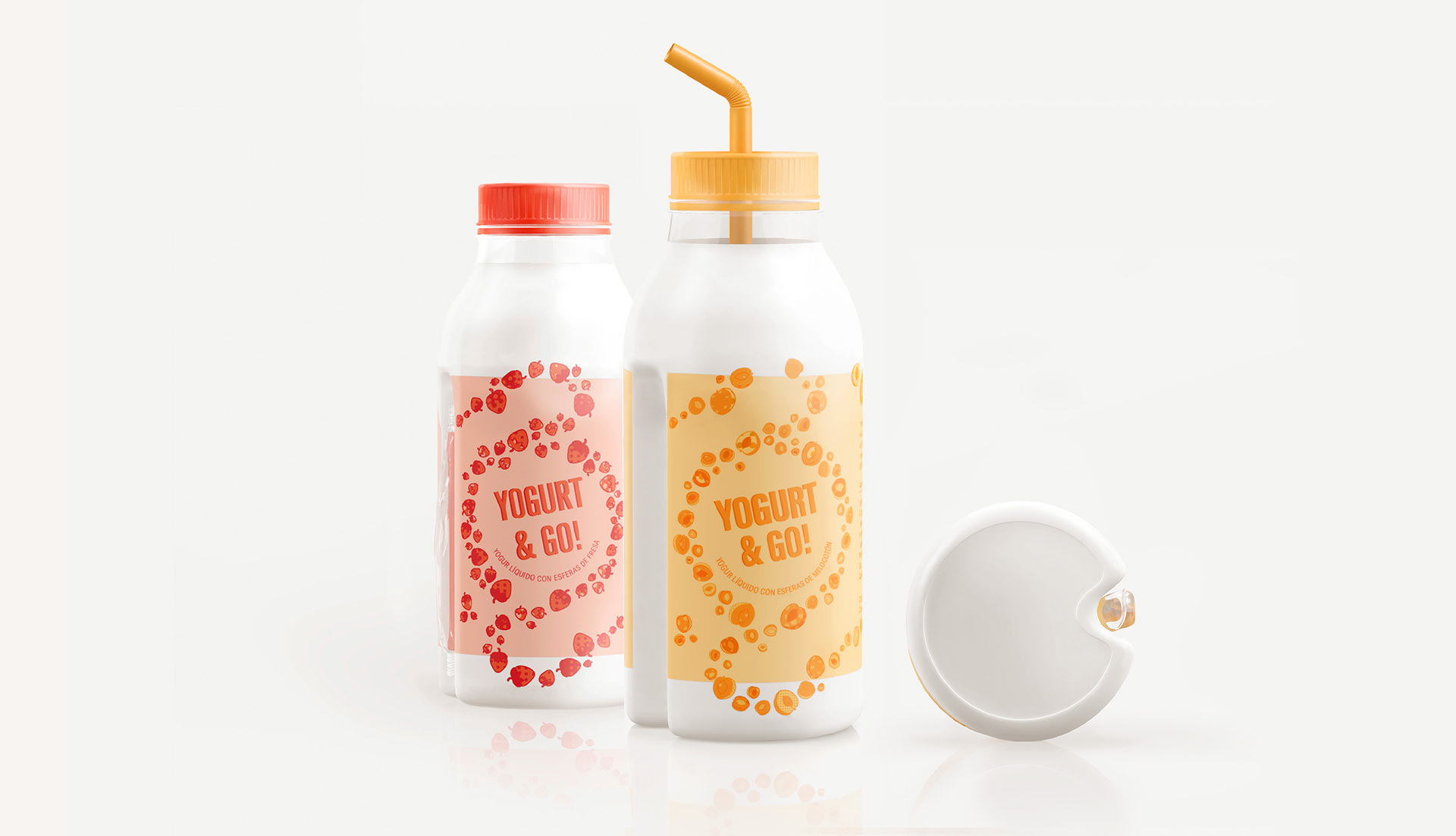 Graphic design · Packaging
CONCEPT

· DESIGN · PHOTOGRAPHY
EUROPEAN PRODUCT DESIGN AWARDS 2020
Winner. Student Packaging
Yogurt & Go is an on-the-go liquid yogurt with fruit spheres and is targeted at children with an active lifestyle. Portion packaging, such as this one, usually includes a straw that, due to the way it is attached to the container, tends to get lost. This new struct

ure aims

to solve this issue. The designed structure holds the straw in its outline due to a groove that has been created on one of its sides, one deep enough to place and protec

t the straw from any sort of friction. At the same time, the conduit eases the grab and provides improved ergonomics. 
The bottle is stoppered with a cap that has been perforated in the middle so as to allow the user to insert the straw directly inside. The hole is sealed with a fruit shaped sticker indicating the flavor of the spheres, and the interior seal of the mouth of the bottle assures tightness.
Knowing that we were designing a one-use container, with a rather short shelf life, we were resolved to make it eco-friendly. Consequently, every single component that forms the packaging is made out of PLA, a biodegradable material.